Las Vegas Convention Center Expansion Ups Trade Show Experience
During the recent Expo! Expo! IAEE's Annual Meeting and Exhibition, event planners and trade show organizers had a chance to experience history in the making and tour the construction site of the new West Hall of the Las Vegas Convention Center (LVCC) that blends design and innovation.
Part of an overall massive renovation project, this expansion brings an additional 600,000 square feet of exhibition space to total in 2.5 million campus exhibition space, slated to open for CES in 2021, less than a year from now.
"Our biggest goal was to give Las Vegas a convention center that will be iconic, with a design that nods to all of the very unique architecture in the city's history, while also providing contemporary, cohesive design aesthetic across the entire property," said Rob Svedberg, principal of tvsdesign, an architecture firm that provided the design services for the expansion.
Connected to the existing facility by a pedestrian bridge, the West Hall is all about modern design and technology.
Attendees arrive under an arched entryway and enter a spacious atrium filled with lots of natural light, a key element of the facility.
The 600,000-square-foot exhibit hall features 328,000 square feet of flexible space, the largest in North America. Upstairs, there's an additional 150,000 square feet of meeting space for up to 80 meeting rooms that feature state-of-the-art technology, including wayfinding and programmable screens, as well as enhanced security features.
Discreet service corridors make it easy to deliver catering and equipment. An outdoor terrace overlooking the Strip can accommodate up to 2,000 attendees, perfect for hosting receptions perfect for hosting receptions overlooking the Las Vegas skyline.
It was hard not to be intrigued by the underground people mover that is being constructed under the convention center by Elon Musk's Boring Company. It will feature autonomous electric Tesla shuttles that will travel in a tunnel between the three stations on the LVCC campus, cutting a 15-minute trek down to an under a two-minute ride.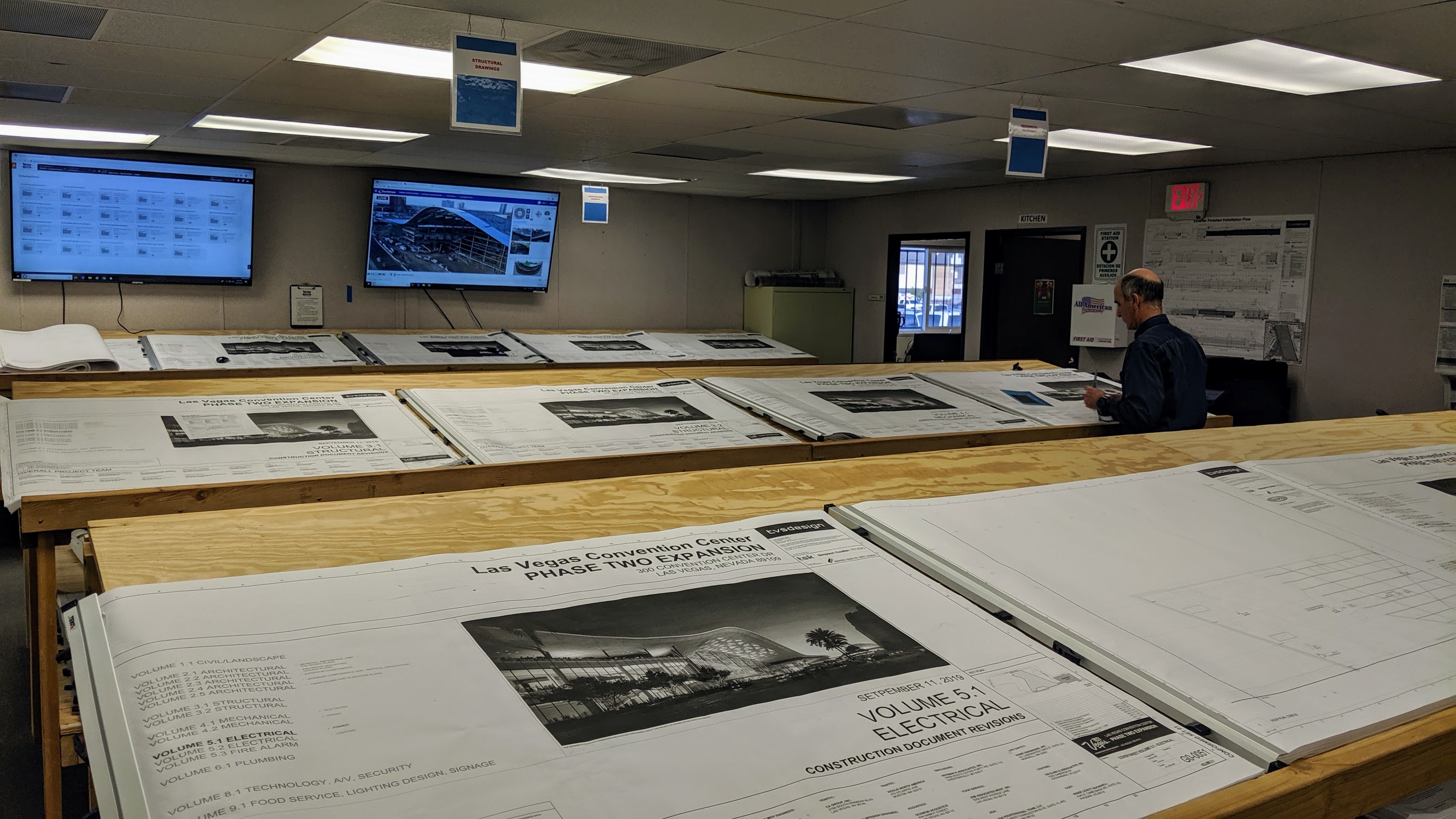 It is not just the convenience that the company's first commercial project will offer attendees, but also its sheer ingenuity and innovation that impressed the meeting planners.
The project has the potential to be expanded to the resorts on the Strip and McCarran International Airport. It is only fitting that as a host of events that push their industries forward, Las Vegas continues to drive innovation as the world's top destination for trade shows and conventions.
The entire renovation is expected to be completed in 2024.